Job Opportunities!
Fast Rent House Aruba N.V. is a company that is specialized in property management, rental and sale of various properties on the island.
We offer a pleasant work environment in a great team, flexible working hours and a steady job.
We are currently looking for:
- Full Time All-round Trainee / Internship (Minimum of 6 months)
- Full Time Cleaning Lady
All-round Trainee / Internship:
Job Responsibilities: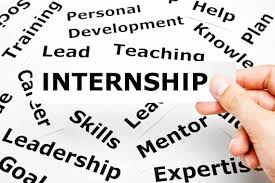 Perform independent administrative activities of our clients in MS Office programs
Archiving the financial administration
Maintain contact with companies and tenants
Supporting of your co-workers
Arrange and organize activities regarding the rental of vacation houses, among which
check-in and -out of our clients.
Developing marketing plans for new markets
Assistance at taking care of vacation houses
Lots of multitasking as you will be assigned to all-round duties in different departments
Job Requirements:
Must be available for a minimum period of 6 months
Fluent in word as written in Dutch, English and preferably Spanish
Excellent communication skills
Experience with Social Media
Knowledge of the computer programs of MS office
In possession of a valid driver's license (Standard Drive)
Available in evenings and weekends when necessary
Accurate, flexible, open minded and motivated attitude
Affinity with real estate and marketing
Cleaning Lady:
Job Responsibilities:
Cleaning of long term houses
Cleaning of vacation houses (before, during and after the stay of tourists)
Small garden maintenance (Picking grass and rake leaves)
Job Requirements:
At least 2 or 3 years of work experience in the same field
Between the ages of 25 and 50 years
In possession of a valid driver's license (Standard Drive)
Able to communicate in either Dutch or English
Accurate, flexible and motivated attitude
If you are interested in any of our vacancies, please pass by our office to fill in an application form or downloadthe application form and email it to info@renthousearuba.com.