Activities:
1st edition: The Rent House RACE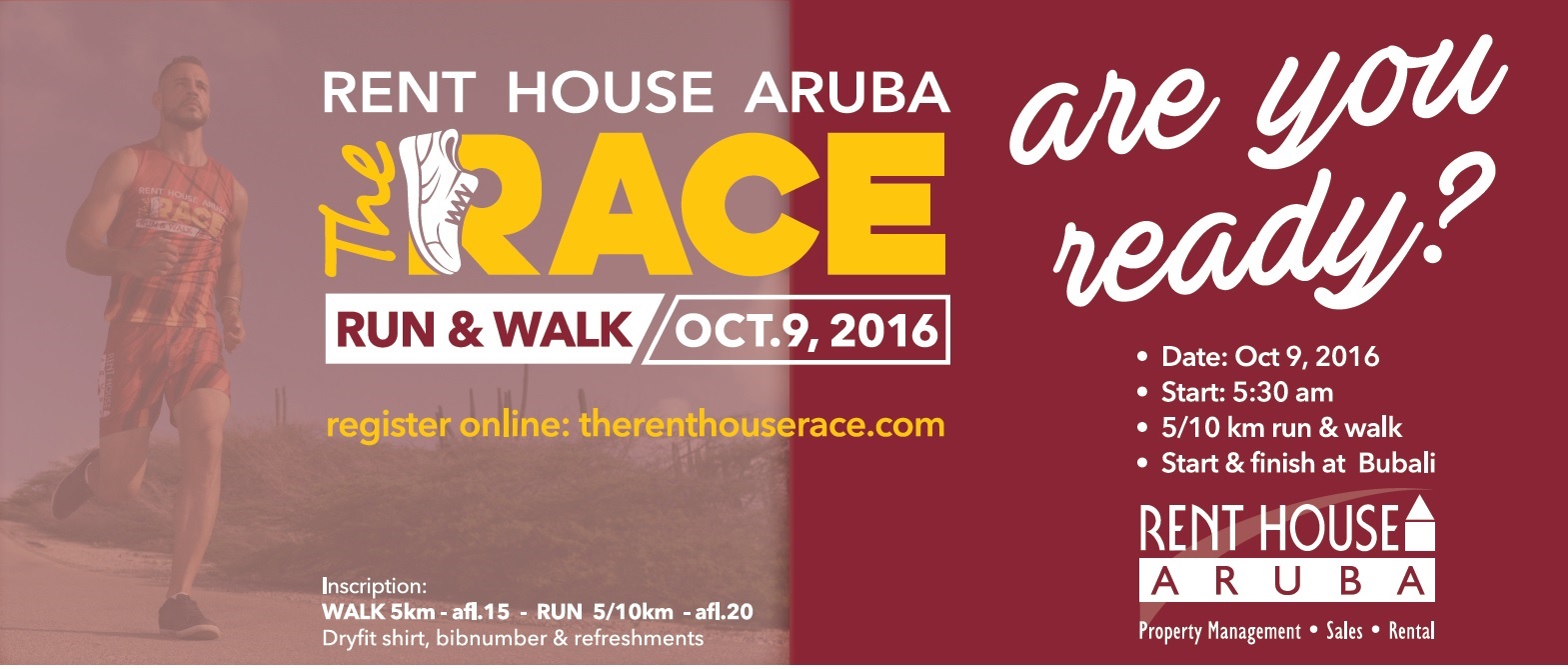 Sunday, 9th of October 2016 is The Rent House Aruba Race, in celebration of Rent House Aruba's 20th Anniversary.
Rent House wishes to share this joyful event with the community of Aruba by promoting a fitter and healthier lifestyle.

The Rent House Aruba Race offers a 5KM Walk, 5 KM Run and 10 KM Run.
Everyone is welcome to participate! Whether you are a very fast runner or you just want to participate in a sportive activity with your family.
Lifestyle and age will not exclude you from this event!

Visit our website for more information.
Proud sponsors of Aruba High Winds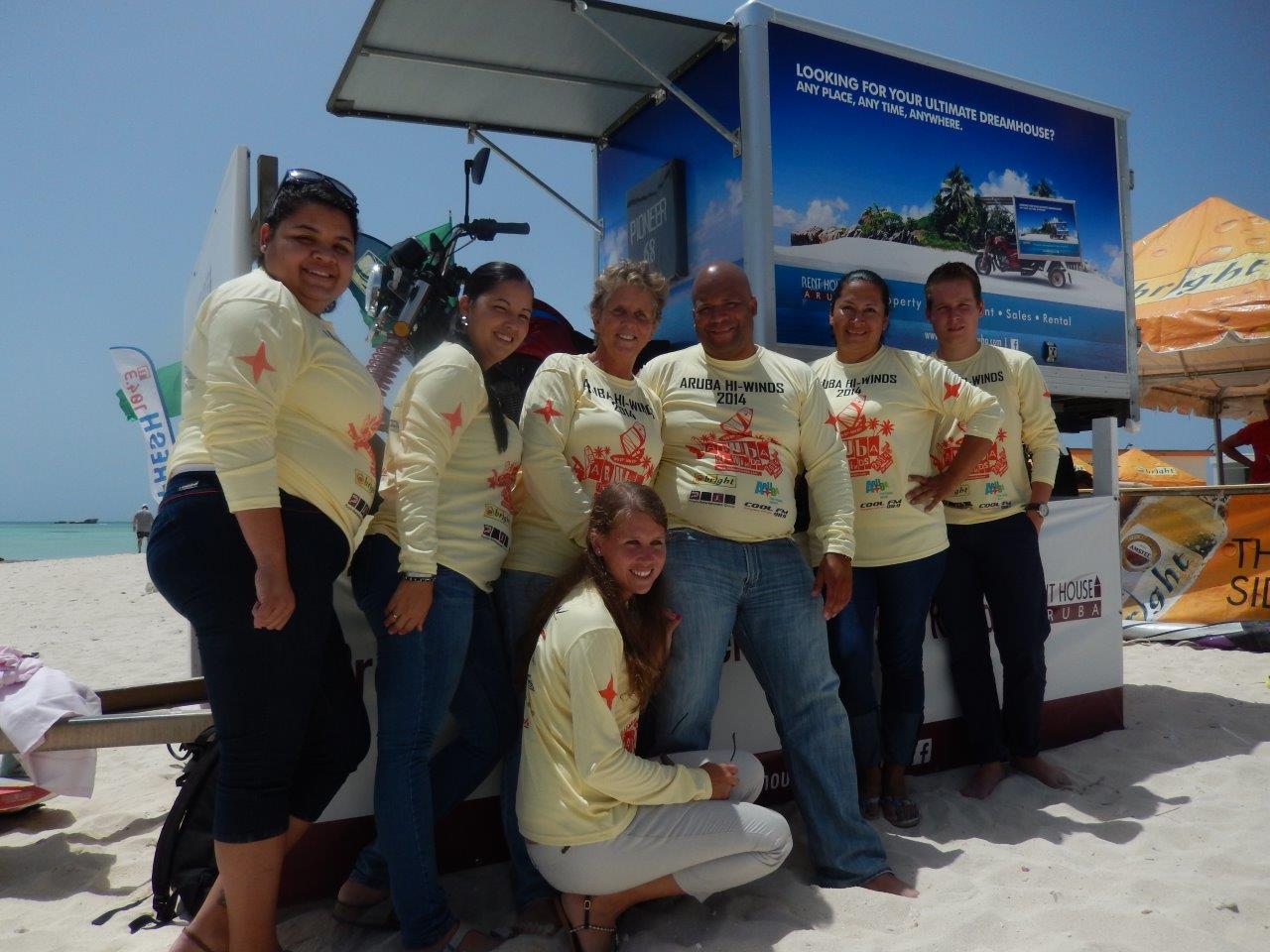 July 3rd until 10th, 2014
Emigration Fair 18th edition in Expo Houten, Utrecht, Holland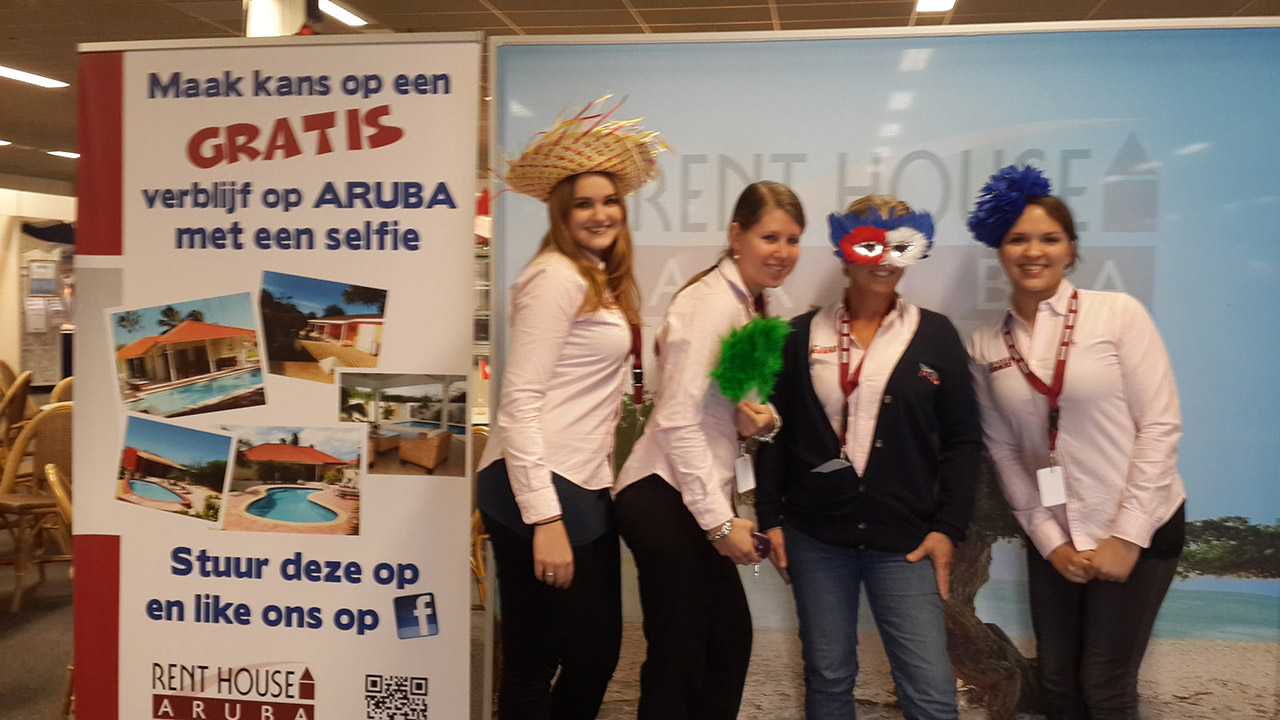 February 8th & 9th, 2014
Emigration Fair 17th edition in Expo Houten, Utrecht, Holland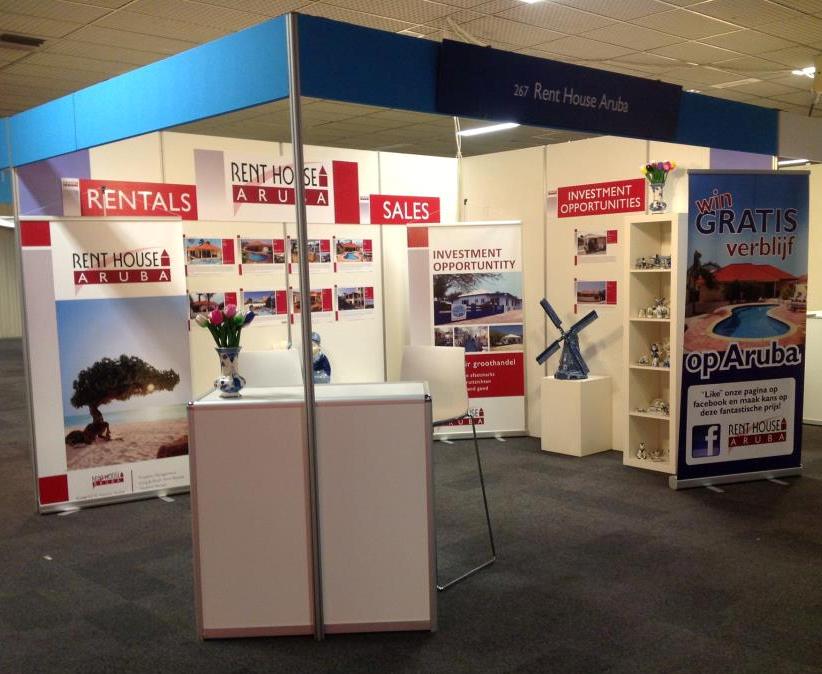 February 9th & 10th, 2013